40L Small Vibratory Deburring Bowl, Deburring Machine
In the deburring process, the finishing media needs to periodically contact and leave the work parts. In order to touch different portion of the parts, the speed, direction and size of the deburring media needs to be constantly changed. The vibrabory deburring bowl is exactly designed for such demands.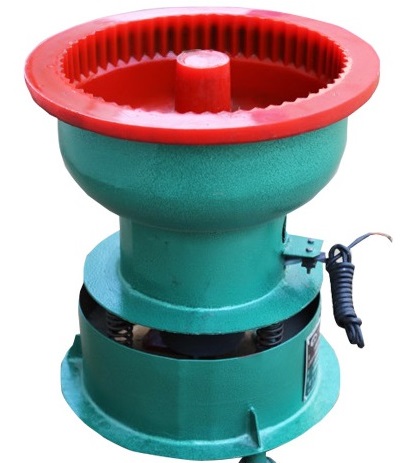 Standard Configuration of Deburring Bowl
1. 40L Small vibratory deburring bowl is economical and budget saving.
2. PU lining of inside chamber reduces impact to the parts, media and bowl.

3. Heavy-duty 3 phase vibratory motor ensures thorough and entire deburring.
4. Round open bowl design allows random inspection.
Optional Configuration for Advanced Vibratory Bowl
1. Separator section for automatic separating of parts and media
2. Electric control cabinet to adjust vibrating speed and amplitude
3. Sound closure for the bowl keeps a friendly working environment
Vibratory Deburring Machine Benefits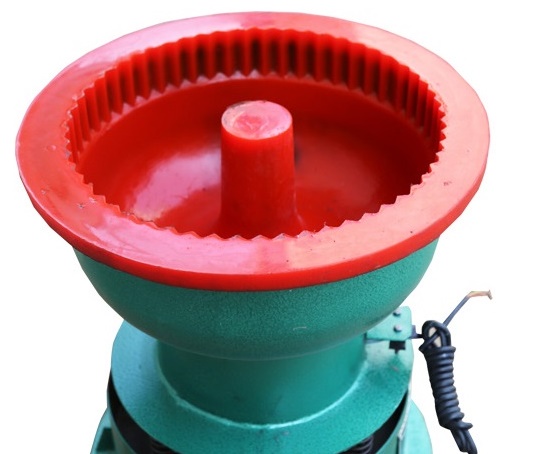 By using different mass finishing media, the vibratory bowl can achieve various purpose, such as deburring metal and plastic parts; polishing brass, aluminum, stainless steel, ceramic; rediusing and chamfering industry parts, removing contaminants and impurities.
1. Finishing large quanities of small parts
2. Tumbling medias reach even awkward corner
3. Supports for fragile parts because of the special vibratory working.
4. Uniform and superior deburring and polishing effect
5. Efficienct working and

consistent quality assurance.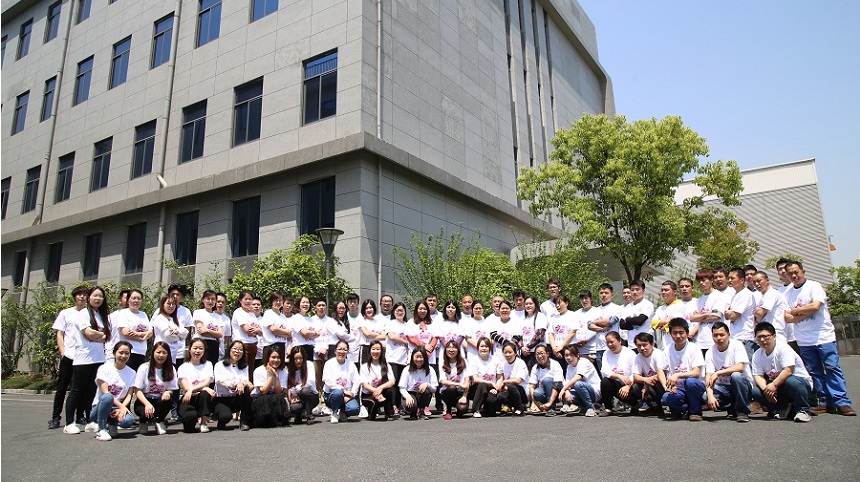 Located in Hangzhou, China, we we own a manufacturing base of 3600 square meter, around 100 employees and 24 sets production equipment, dividing into technical department, sales department, after-sale department, production department, QC department, manage and finance department, etc. As a fast growing company in supplying sandblasting equipment and mass finishing equipment, we devoted all ourselves to offering solution for any surface finishing problems.    
Our products can be divided into two main parts, sandblasting equipment and mass finishing machines.
Sandblasting equipment including: manual sandblasting machine, suction sand blast cabinet, pressure blasting machine, wet abrasive blasting equipment, portable blaster pot, automatic conveyor blast system, tumbler blaster, rotary table blast machine, crawl blast machine.
Mass finishing system including: vibratory polishing & deburring bowl,  vibratory bowl with separator, centrifugal barrel tumbling machine, centrifugal disc finishing system, mass finishing media.
We offer service: Standard Production Models, Customized Design, Before-order Technical Support, Engineer Oversea Installing & Training, Free Sample Testing, 24 hour On-line Consulting, ODM, OEM.