Industrial Vibratory Polisher for Sale, Metal Vibratory Polisher 150L
Vibratory polisher allows media periodically contact and leave the parts and enables their moving speed, direction constantly to be changed so as to obtain a series of surface finishing, deburring, polishing, cleaning, rediusing, chamfering, etc.
Vibratory bowl polisher could contains a large number of small and medium sized parts whether metal or non-metal materials, Vibratory tumbler polisher provides safe movement for fragile parts because of the unique working principle, and can finish internal portions of parts, irregular products, corners, holes can be easily treated by vibratory polisher.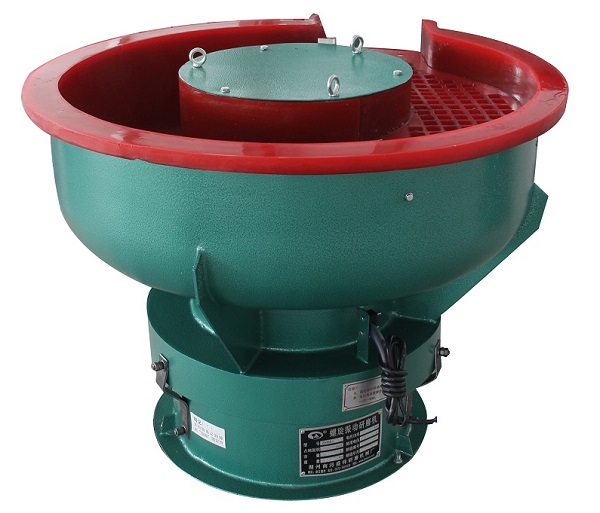 Optional Media-Part Separation of Vibratory Polisher
Spiral bottom vibratory polisher promotes 100% separation of parts and media with specially designed PU screens. The industrial vibratory polisher has made to fully automate the entire finishing process after the loading of parts, the polisher will start, process, then discharge your parts.
Vibratory Polisher Wide Application
Polishing of parts to obtain high brightness surface, or restore the natural color of metal, especially recommended for brass, aluminum, stainless steel, zinc, copper, alloy products, all kinds of jewelry and decorations.
Deburring, chamfering, rediusing to get smooth and safe surface, like casting parts, heat treatment parts, machinery parts, forging parts, etc.
Bicycles parts, aerospace components, furniture hardware accessories, clothing hardware accessories, luggage hardware accessories, glasses accessories, watches and clocks accessories, electronic accessories.