Rotary Table Automatic Sandblasting Machine
1, Large turntable intermittent rotating, small turntable continuous rotating, multi-station processing at the same time.
2, The gun group is desiged horizontally, vertically move, but also multi-angle swing;
3, Sandblasting time can be adjusted;
4, The sandblasting gun swing speed and small turntable rotation can be adjustable frequency;
5, The use of PLC electrical control system is a high degree of automation, good stability, low failure rate;
6, The blasting nozzle is boron carbide materials with a special high resistance to long service life;
7, Independent filter dust removal system, ventilation performance, environmental pollution.
8,Provide batch processing of parts, increase working efficiency and ensure consistent quality.
Rotary Table Sandblasting Machine Application:
It is suitable for mass production of discs, cylinders and polygonal parts, such as: rice cookers, non-stick pan, heating plates, baking pan (furnace), cylinders, wash pots, bottles, resin handicrafts, CD shell, camera shell, Aluminum corridors, handicrafts, decorations and communications equipment and other products. Can be customized according to demands(gun number, machine size, etc.)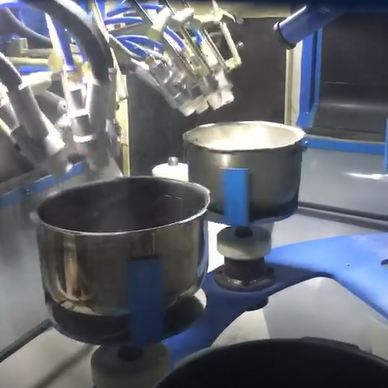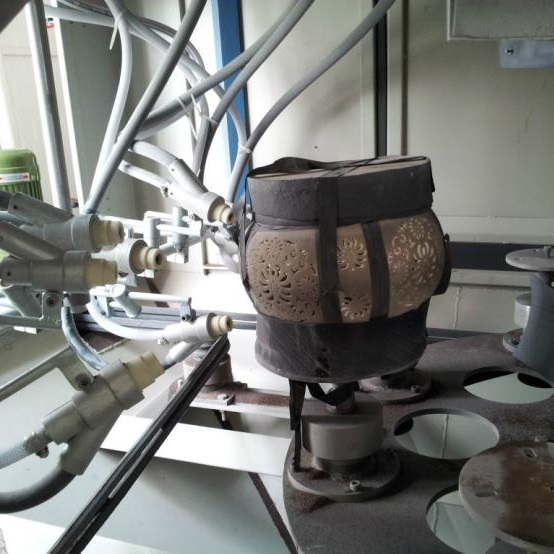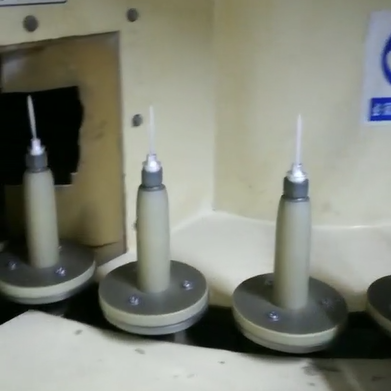 Automatic Rotatry Sandblasting Machine Technical Parameters:
The main structure is made of 2.5-20 mm thick cold rolled steel plate.
Dust collector: 2.5-6.0MM thick cold plate welded together.
The key parts of the sandblasting cabin are sticky with a thickness of 2mm silicone rubber to ensure that the cabin is not damaged
Dimensions: 1500 * 1500 * 3250MM
Work cabinet size: 1300mm * 1300mm * 1500mm
Dust box size: 1400mm * 1400mm * 2850mm
Dust Removal Fan: 420V 50HZ 550W
Small turntable: 150 × 10mm thick ,speed: 0-40 r / min, loading max.20kg
Large turntable inverter Taiwan brand , inverter power: 1.5KW
Drive motor power: 0.75KW 380V 50Hz 1400 rpm / min
Large turntable: 1400 × 20mm thick ,speed: 5 rev / min fixed speed
Drive motor power: 1.1KW 380V 50Hz 960 rev / min
Blasting gun swing device: speed: 0-140 r / min, frequency-adjustable
Drive motor power: 0.55KW 220V 50Hz 1400 rpm / min
Number of guns: 12 pcs Aluminum casting guns, boron carbide nozzles
Lighting: 220V, 18w energy saving lamp 4 pcs
Air requirements: pressure of 5-8BAR (KG / CM2) dry compressed air.
Total power: ≈9.5KW
Total weight: 1.982T