Vibratory bowl for mass finishing is applied for small and medium-size workpiece in surface polishing, chamfering, removing of burrs, glossy lighting treatment, and will not destroy the original shape and dimensional accuracy of the parts after these treatment, which also can eliminate internal stress of the components, and improve the finish, precision of the parts'surfaces.
Working principle
The vibratory motor of the finishing bowl generates vibration deviation, making the machine move in the three-dimensional space so that the workpiece and abrasive run in one direction, friction with each other to achieve the effect of the surface finishing.
Advantages
1.The heavy-duty round bowl could contain 350L of workpieces, medias, compounds to achieve high productivity
2.Installed with high-performance vibration three-phase motor, amplitude adjustable and speed control variable
3. The vibratory finishing bowl allows inspection at any time, can be also equipped with PLC control system for unmanned operation.
4. The lining of the vibratory bowl use high wear resistant polyurethane, in case the parts and inner wall's frictions cause damages.
5. A wide variey workpieces in different sizes and shapes can be processed to any finishing requirements
6.The high quality vibratory finishing bowl will complete the deburring more thorough and brilliant.
7.Vibratory finishing deburring bowl is the most economical and simple mass finishing machine
8. Vibratory bowl finishing machine makes much shorter working cycle which greatly reduces labor cost.
Specifications of Vibratory Finishing Bowl
| | |
| --- | --- |
| Mode | CL-650(A) |
| Capacity | 650L |
| Motor Power(kw) | 7.5 |
| Speed(r/min) | 1450 |
| Amplitude(mm) | 0.8-8 |
| Rubber lining(mm) | 6-20 |
| Weight(kg) | 1500kg |
| Size L*W*H(mm) | 2000*1850*1300 |
Surfce finishing vibratory tumbler bowl can be applied to:
bicycle, aluminum casting, zinc casting, furniture hardware, clothing hardware, luggage hardware, glasses accessories, watches accessories, locks, electronic accessories, all kinds of jewelry and powder metallurgy, resin, etc; for stainless steel, iron, copper, zinc, aluminum, magnesium alloy and other materials for stamping, casting, forging, for wire, ceramics, jade, coral, synthetic resin, plastic, porcelain and other materials for surface polishing, chamfering, tought-polishing, precise-polishing, glossy lighting.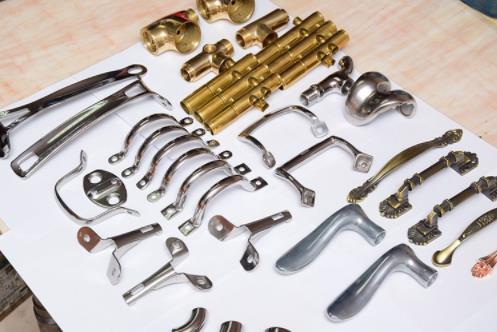 1. One year warranty time for quality problem, provide replacements or free repairing. Lifelong maintenance.
2. 24 hours online service of our sales team for any technical problem.
3. Offer product updating and function improvement, professional non-standard products consulting platform
4. Build wearing parts warehouse of mass finishing equipment to meet the wide requirements
5. Packing & delivery, film and form packing first, with wooden case outside packing.
Kafan is the leading manufacturer and supplier of surface finishing equipment, like vibratory polishing machine, mass deburring machine. With 10 years experienec in surfece finishing industry, Kafan provides customer whole-line service, inquiry, ordering, transportation, after-sale service. Because of the good quality and competitive price, we have exported more than 100 countries and cooperated with quantities of regular customers all over world.
Welcome contact us for surface finishing solution!