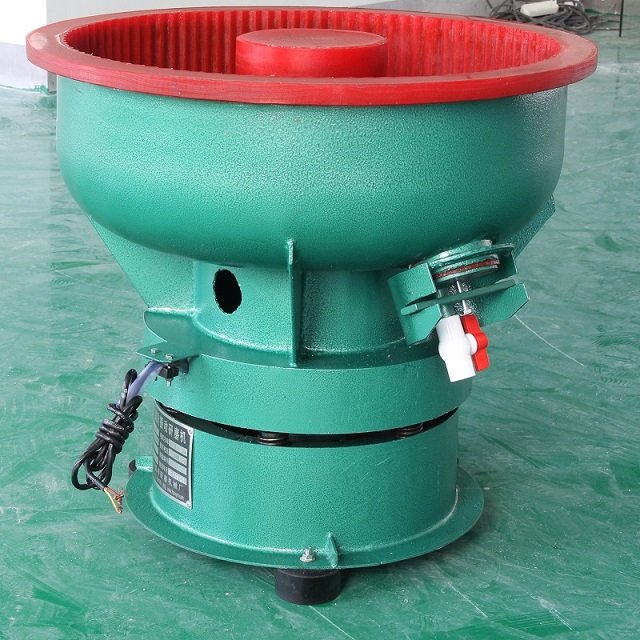 80L Vibratory Polishing Machine for Batch Production
Driven by a vibration motor, the mixture of polishing media and compounds constantly contacts the part's surface, their mutual friction attain the purpose of all kinds of finishings. The vibratory bowl machine is particularly suitable for polishing metal to get high brightness or restore a natural color, like glossing brass or aluminum products.
This vibratory polisher also applicable for deburring precise instruments, cleaning components to remove impurities, grease, thermal oxide, contaminants, rust.
We use the machine for batch production of small to medium sized parts by all reliable and stable running. The 80L capacity is best selling amoung our marketing investigation.

Features of 80L Vibratory Polishing Machine
3 phase high performance vibration motor cause stronger grinding force on parts and ensures complete and thorough polishing

Heavy-duty casting ironbowl with wear resistant polyurethane lining avoids damage to parts as well as extend its lifespan.

The round bowl design of the polishing machine allows random inspection of the parts during the deburring and finishing process.

Can be equipped with electric cabinet to achieve variable speed control and amplitude adjustable function to meet different demands
Advantages of Processing by Vibratory Polishing
1.Cost-effective, most widely used mass finishing products, accepted by customers over the world. 2.Labor-saving, batch production of parts, replace manpower to enhance working efficiency 6-10 times 3.Uniform result,vibratory polisher get over the difficulty of discrepancy results operated by manual 4.Versatile model, this vibratory polishing machine can match with each kinds of metal, plastic or ceramic products. 5.Splendid effect, not only for irregular-shaped parts, but also supported for sensitive and dedicated parts.
Application of Vibratort Polishing Machine
The vibratory bowl finishing machine can be used for a variety of applications: deburring, descaling, rounding of corners, cleaning, polishing, smoothing, general surface improvement.

For mass production of small to medium sized products, the polishing machine supports all kinds of materials: metal, plastic, ceramic, stone, glass, wood and rubber products

Mainly used in bicycles parts, aerospace components, heat treated parts, aluminum die casting parts, zinc die casting parts, furniture hardware accessories, clothing hardware accessories, luggage hardware accessories, glasses accessories, watches and clocks accessories, electronic accessories, all kinds of jewelry and decoration products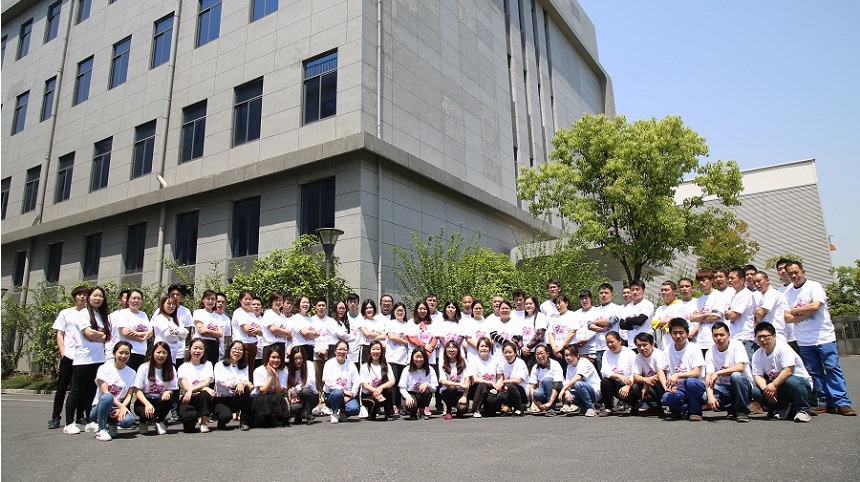 Located in Hangzhou, China, we we own a manufacturing base of 3600 square meter, around 100 employees and 24 sets production equipment, dividing into technical department, sales department, after-sale department, production department, QC department, manage and finance department, etc. As a fast growing company in supplying sandblasting equipment and mass finishing equipment, we devoted all ourselves to offering solution for any surface finishing problems.    
Our products can be divided into two main parts, sandblasting equipment and mass finishing machines.
Sandblasting equipment including: manual sandblasting machine, suction sand blast cabinet, pressure blasting machine, wet abrasive blasting equipment, portable blaster pot, automatic conveyor blast system, tumbler blaster, rotary table blast machine, crawl blast machine.
Mass finishing system including: vibratory polishing & deburring bowl,  vibratory bowl with separator, centrifugal barrel tumbling machine, centrifugal disc finishing system, mass finishing media.
We offer service: Standard Production Models, Customized Design, Before-order Technical Support, Engineer Oversea Installing & Training, Free Sample Testing, 24 hour On-line Consulting, ODM, OEM.