Round Bowl Vibratory Finishing Machine
The round bowl vibratory finishing machine is used for surface cleaning industrial parts, such as removal of impurities, grease, thermal oxide, contaminants, rust and so on.
Vibratory tumbling process is widely applied in deburring aluminum or zinc alloy castings, the thickness and location of the burrs can be precisely controlled
For the application of rounding corners and removing sharp edges, the vibratory finishing machine overcomes the disadvantages of difficulty, low controllability, inconsistent results caused by manual process.
Polishing parts to obtain high brightness surface, or restore the natural color of metal, the vibratory bowl is specially suiatble for brass and copper parts.
Vibratory Bowl Finishing Machine Features
The vibratory finishing machine use 3 phase high-performance anti-explosion vibration motor, with high cutting force and strong amplitude.

The inner wall of the vibratory bowl is wear-resistant polyurethane lining, reduce the impact to parts and medias.

The curved bowl design offering more thorough grinding between medias and parts and release pressure and extend the finishing bowl life.

Can be customized according to requirements, such as frequency and amplitude adjustable, time control, sound enclosure.

For over 300L big capacity vibratory bowl, we equip with heavy-loaded spring, sale and reliable.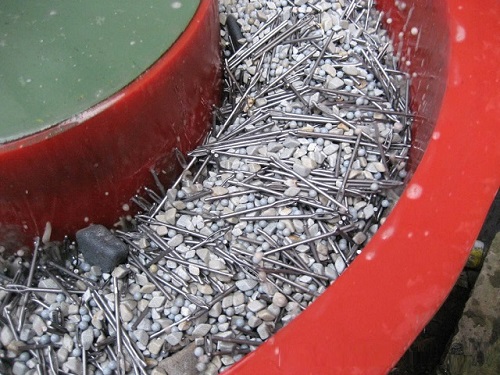 How does the Vibratory Bowl Finishing Machine work?
Driven by a vibration motor, the mixture of polishing media and compounds constantly contacts the part's surface, their mutual friction attain the purpose of all kinds of finishings. For quick and convenient discharging the parts, the vibratory machine is designed with automatic parts-media separating section, which greatly reduces manpower.
CL-350B Vibratory Bowl Finishing Machine Specifications
Model

CL-350B

Voltage

230V/380V/440V, 50Hz/60Hz, 3 Phase

Capacity:

350 L

Size :

1450*1350*1050

Speed:

1450 r/min

Equipped With:

All polyurethane linning
Heavy-duty bowl and base


Customized Screen

Automatic separation

Optional Items

Sound Enclosures


Variable Frequency

Amplitude Adjustable

Tube Divider
Different Models of Vibratoy Finishing Machine for Choice
Model

Capacity

Motor Power

Speed

Amplitude

Lining Thickness

Weight

Size

L*W*H(mm)

CL-40

40

0.55

1450

0.8-3

6-12

65

600*500*600

CL-60

60

0.75-1.1

1450

0.8-3

6-12

100

700*640*700

CL-80

80

1.1

1450

0.8-3

6-12

110

840*640*740

CL-95

95

1.1

1450

0.8-3

6-12

125

860*800*750

CL-135

135

2.2-3.0

1450

0.8-4

6-15

350

1150*1060*900

CL-150

150

2.2-3.0

1450

0.8-4

6-15

380

1150*1050*900

CL-350

350

5.5

1450

0.8-6

6-20

800

1450*1350*1050

CL-450

450

5.5

1450

0.8-6

6-20

1000

1550*1430*1050

CL-650

650

7.5

1450

0.8-8

6-20

1500

1900*1850*1300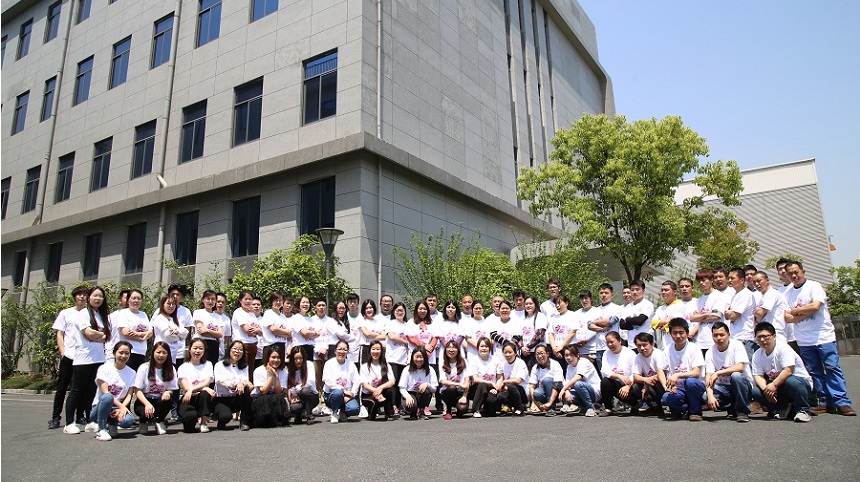 Located in Hangzhou, China, we we own a manufacturing base of 3600 square meter, around 100 employees and 24 sets production equipment, dividing into technical department, sales department, after-sale department, production department, QC department, manage and finance department, etc. As a fast growing company in supplying sandblasting equipment and mass finishing equipment, we devoted all ourselves to offering solution for any surface finishing problems.    
Our products can be divided into two main parts, sandblasting equipment and mass finishing machines.
Sandblasting equipment including: manual sandblasting machine, suction sand blast cabinet, pressure blasting machine, wet abrasive blasting equipment, portable blaster pot, automatic conveyor blast system, tumbler blaster, rotary table blast machine, crawl blast machine.
Mass finishing system including: vibratory polishing & deburring bowl,  vibratory bowl with separator, centrifugal barrel tumbling machine, centrifugal disc finishing system, mass finishing media.
We offer service: Standard Production Models, Customized Design, Before-order Technical Support, Engineer Oversea Installing & Training, Free Sample Testing, 24 hour On-line Consulting, ODM, OEM.